Golf at the best golf courses in Nha Trang, Vietnam.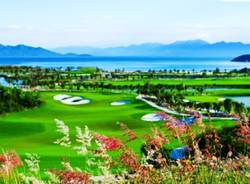 The 18-hole, par-71 international Vinpearl Course has a layout of 6.787 yards and is located on 1.82km of land. The Vinpearl Golf Club is part of Vinpearl Resort on Hon Tre Island in Nha Trang Bay where guests will enjoy a beautiful stay. The bay has been ranked by Forbes Journal as one of the most wonderful bays on the globe and The Golf Club provides an amazing perspective of the bay from every single hole. Golfers can get there by car and then by speed boat within 60 minutes.
Read More
Vinpearl Golf Club Tee-Time Reservation | Nha Trang Golf Packages | Nha Trang Hotels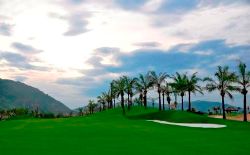 The golf resort features 7727 yard championship structure designed by United states course designer Andy Dye. The Diamond Bay Resort has a natural environment next to the South China Sea, one of Vietnam's best seashore beaches. The Diamond Bay Resort is only a thirty minutes from the city of Nha Trang. The course is situated on 76 hectares and located between the hills and sea. Natural wetlands, majestic pines and sandy dunes are in contrast with the rich fairways. Pristine white sand traps, Platinum Paspalum grass, and amazing views of the Nha Trang Bay makes an amazing differences on every single hole.
Read More
Diamond Bay Resort & Golf Tee-Time Reservation | Nha Trang Golf Packages | Nha Trang Hotels