Below are the best Dalat Hotels and Resorts.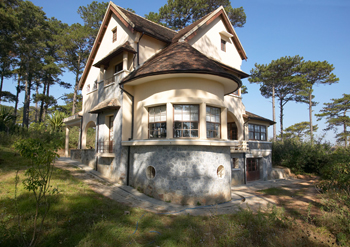 Ana Mandara means "beautiful home for the guests". Reminiscent of an old Vietnamese village, and furnished with native woods and rattan, this is not a golf Resort but still reflects the real image of Vietnam, with its warm hospitality, rich culture and unique tastes. From the moment golfers step foot in this your 'home away from home' a truly unforgettable sense of warmth can be felt from the welcome alone. Located directly on the beach off the most famous thoroughfare, Tran Phu Boulevard, the resort rests comfortably on 26,000 m2 of private tropical gardens overlooking the sea. The delicate blend of graceful architecture and gracious service, peaceful atmosphere and captivating scenery, Ana Mandara offers a unique experience in simplicity, serenity and refinement. The Ana Mandara Dalat Villas is something different for Vietnam golf holidaymakers.
Read More
Ana Mandara Dalat Villas Reservation | Dalat Golf Courses | Vietnam Golf Packages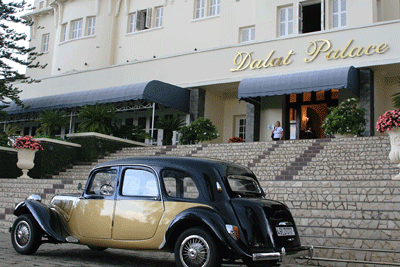 The lakeside Dalat Palace Luxury Hotel & Golf Club, located in the heart of Dalat surrounded by a superb park, has an original 1920s style and charm that relaxed golfers will enjoy. This Dalat hotel provides a shuttle service to and from the airport and is popular with Vietnam golf vacationers. It has 38 rooms and 5 suites, a gastronomic restaurant, a brasserie serving international and local cuisine, a piano bar, Larry's bar, and 7 meeting rooms accommodating up to 300 delegates. There are shops, tennis courts and a golf course nearby.
Read More
Dalat Palace Luxury Hotel & Golf Club Reservation | Dalat Golf Courses | Vietnam Golf Packages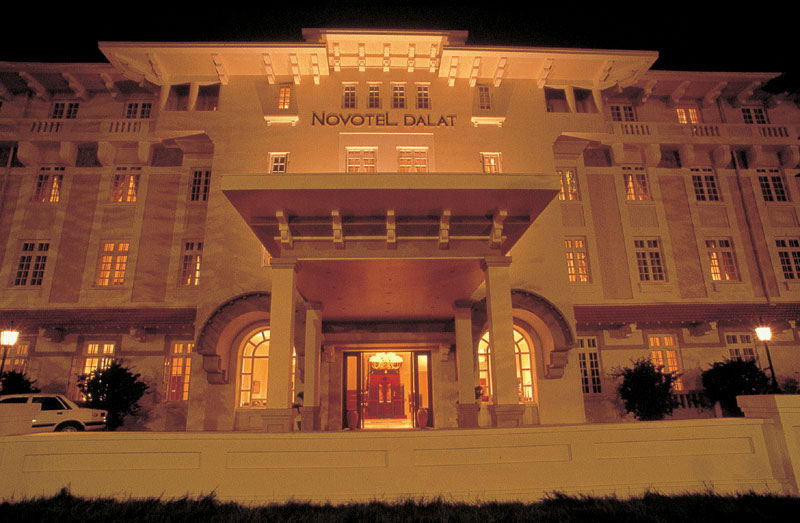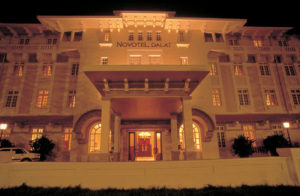 The Novotel Dalat is the ideal place to stay on a Vietnam golf vacation with all the comfort and facilities of a 4 star resort. Located in Dalat, 320 km northeast of Ho Chi Minh City, this historic hotel is an oasis in the beautiful Central Highlands surrounded by lakes and waterfalls. Golfers enjoy access to the Dalat Palace Golf Club, one of the most well-known golf courses in Vietnam. Relax with your favourite drink in one of the two bars and be tempted by a range of cuisine, including traditional Vietnamese, in the two restaurants. To reserve a room at the Novotel Dalat on your next Vietnam golf tour, contact our Vietnam golf advisors.
Read More
Hotel Novotel Dalat Reservation | Dalat Golf Courses | Vietnam Golf Packages